Integration between Ongoing WMS and Cargoson
Table of contents
Introduction
Cargoson is a Freight management software for shippers. They offer a cloud-based, smart software where their clients are able to book their shipments in one app. With their SaaS service, there is no need to chase your shipments from different carrier portals or e-mails. All transport info, price sheets, price & transit times comparison, CO2 emissions calculation, tracking, freight documents, statistics and notifications in one cloud-based smart software (web and mobile app). With the Plug&play carrier integrations you can have all your current carriers you like to work with and add more based on your future needs. Insanely easy to use!
Contact Cargoson to find out more about their product and integration.
Integration
Below are some highlights of what the integration between Cargoson and Ongoing WMS offers:
Choose your transport partners (more than 1000 carriers)
Upload your personal pricelists
Freight price calculation based on your pricelists
Lead-time calculation
CO2 calculation
Track your shipments
Transport notifications to your customers and suppliers
Transport statistics
Integrate to your ERP and eCom solutions
Compared to many other shipping platforms, Cargoson has the following benefits:
Automatic carrier pricelist calculations based on shipment data (in user interface and via API)
Automatic CO2 estimation per carrier and service types
They will implement/integrate all the carriers customer is using. No matter if the carrier is local or global. No matter if it is parcel courier or FTL/LTL carrier.
Workflow
Currently there are two main flows: semi-automatic and fully automatic.
Semi-automatic
User can trigger transport order draft to Cargoson
In Cargoson the user can then compare different pricelist prices, lead-times, CO2 emissions
Send out additional spot price request
Book shipment to preferred carrier
Print labels, CMR, e-waybills
Track shipments
Monitor and manage ETD and ETD
Communicate with the carrier
Run reports and KPI's
Track shipments booked by his suppliers and other 3rd parties
Black-box (fully automatic)
From Ongoing the user can pre-select the carrier and shipment is booked automatically directly to given carrier.
Labels and tracking link are sent back to Ongoing.
The user can also login to Cargoson and do activities mentioned above.
App screenshots
Carriers CO2 emissions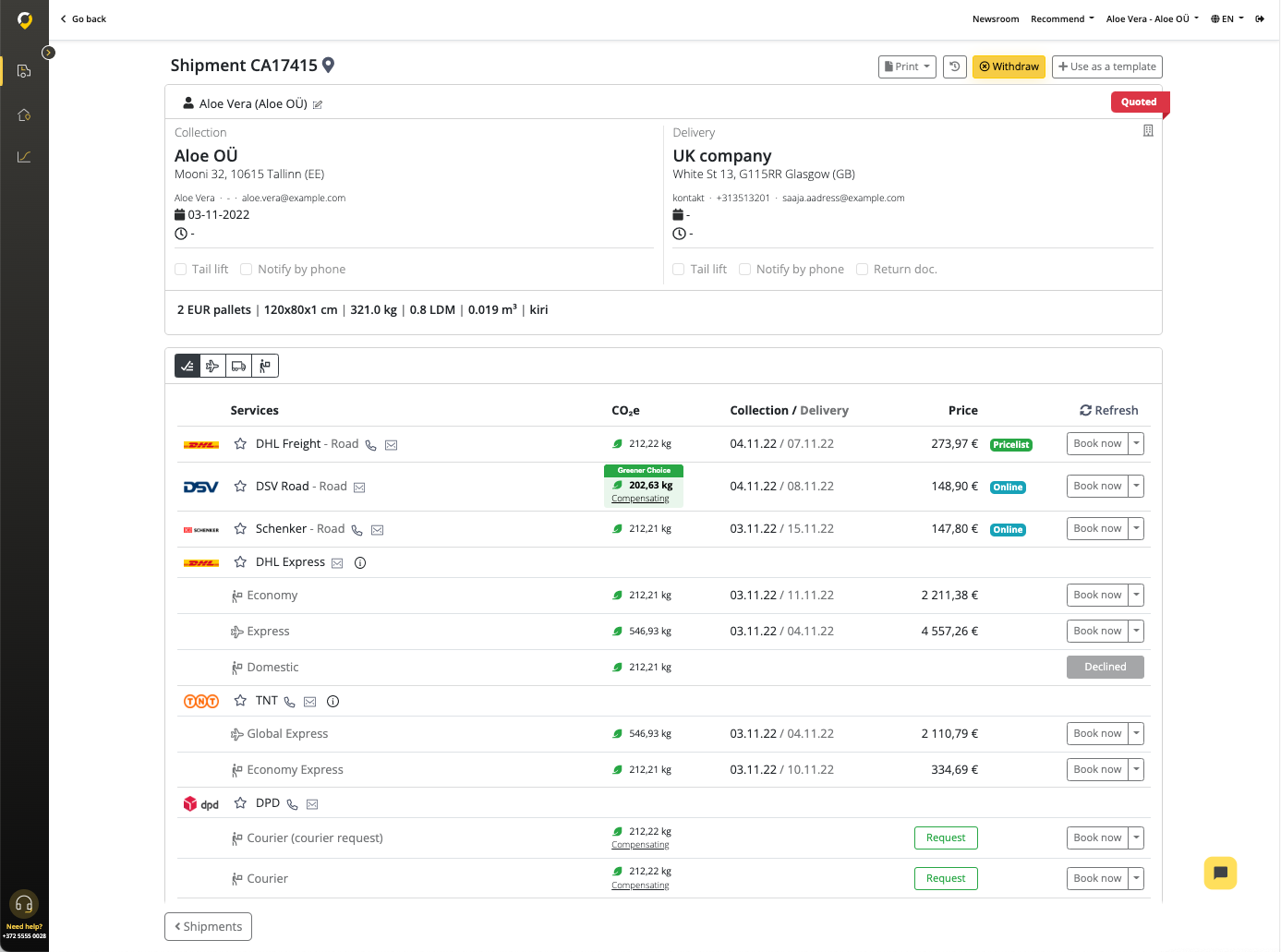 Shipments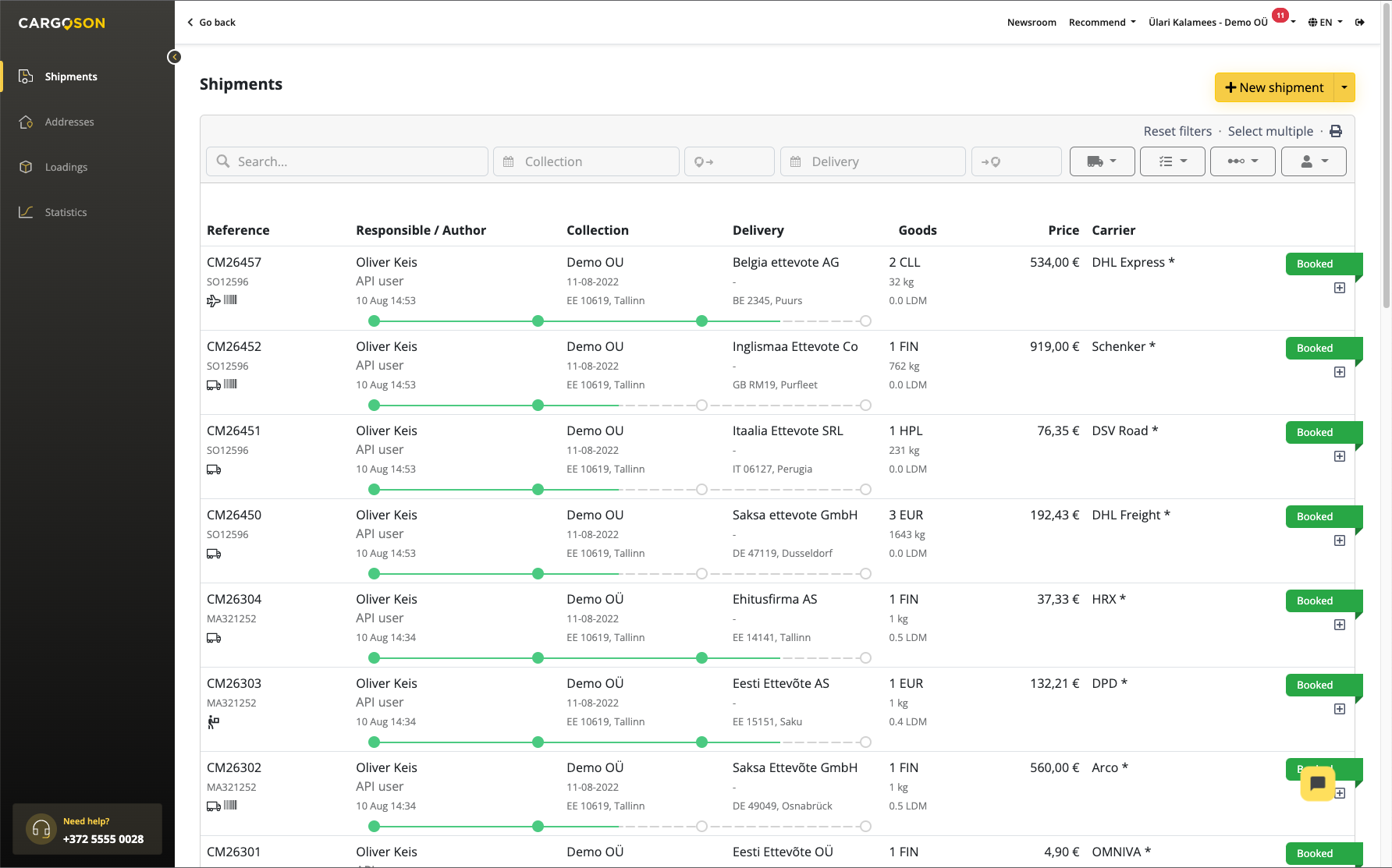 Statistics