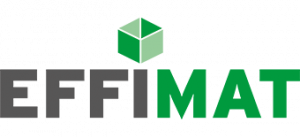 Integration between EFFIMAT and Ongoing WMS
Table of contents
Introduction
Effimat offers an automated storage and retrieval system (ASRS) and has created an integration between their vertical storage lifts and Ongoing WMS. Their solution enables a warehouse to optimize the storage and picking processes by providing a convenient interface for the users.
Effimat
EFFIMAT produces automatic high-speed picking and flexible storage, production, and distribution solutions. The name comes from their key product, the revolutionary EffiMat®.
The EffiMat® is designed to optimize the picking of smaller parts and is therefore an ideal solution to handling fast movers. A lot of storage or production environment must however not only handle small parts and fast movers, but also slow runners and larger parts.
If the slowrunners or larger parts are picked from traditional shelves, they will lower the speed of the entire process. The ClassicMat™ is ideal for the handling and storing of slowrunners and larger parts.
Combining the ClassicMat™ with the EffiMat® ensures a highly efficient storage environment capable of handling a world leading picking speed. An intelligent software system is processing the order and ensuring the ideal collaboration between the EffiMat® and the ClassicMat™.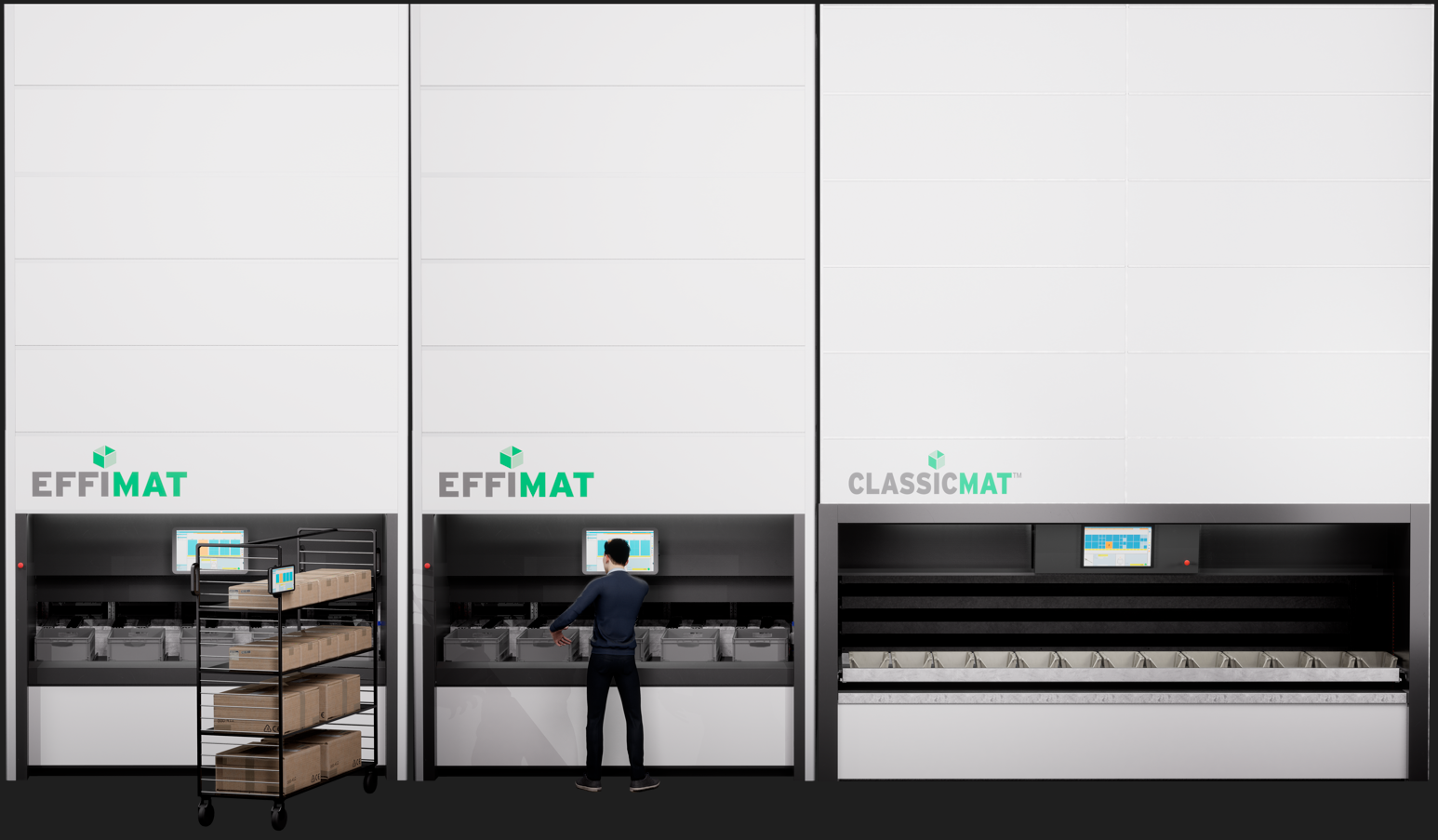 Workflow
Using Effimat storage lift automation with Ongoing WMS is straight forward and easy.
The workflow of an Effimat storage lift may be divided into putting away and picking up goods. The lift is in the basic configuration represented by three warehouse locations, Lift, Lift_In and Lift_Out. Lift is the storage location of the goods whereas Lift_In and Lift_Out are used for putting away and picking up the goods.
Putaway To Lift
Goods are inserted into the lift by moving them in to the lift's receiving location in Ongoing. The lift then prompts the user to insert the respective articles into the lift. When the lift is done moving the goods it communicates to Ongoing to move the goods to the lift's storage location.
Pick From Lift
Orders are allocated in Ongoing WMS as usual. Movement orders are then created for all goods that should be picked from the lift. The lift then presents the articles for the user to pick along with relevant information about the order.