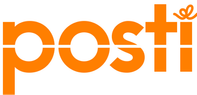 Integration between Ongoing Warehouse and Posti SmartShip
Posti SmartShip is an ordering channel for transport services. It includes parcel, freight and tracked letter services.
Features
The features are the same as those provided by the Unifaun Online integration, see this link.
Preparations
Please see this guide on how to set up an integration between Posti SmartShip and your Ongoing WMS.