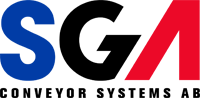 Integration between Ongoing WMS and SGA Conveyor Systems
SGA Conveyor Systems builds conveyor-based systems for material handling. Their solutions can be integrated with Ongoing WMS to create an automated flow of material and information. The solution uses the Ongoing WMS Automation API, which enables powerful automated logistics processes in the web-based standard system Ongoing WMS.
Example installation: package sorting and measurement
SGA has installed the below conveyor system at one of our customers in Sweden. The conveyor system is used for automatically sorting and measuring packages.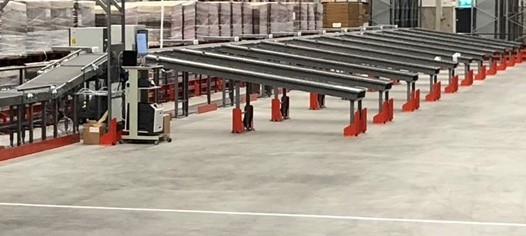 The conveyor system works as follows:
The roller belts move at different speeds to separate packages so a gap is created in-between them.
The package moves through a scanning unit, a scale and a volume measurement unit.
The values are sent to the Ongoing WMS Automation API.
The destination of the package is retrieved from the API, which allows the conveyor to automatically forward the package to the correct destination. The logic which controls the destination of each package lies in Ongoing WMS.