Ongoing WMS Tripletex 3PL invoicing integration
Table of contents
Introduction
The invoicing integration is intended to be used by warehouse operators who wish to automate the invoicing process between Ongoing WMS' invoicing module and Tripletex. Read more about Ongoing WMS 3PL invoicing. The integration can be used to send invoices from Ongoing WMS to Tripletex.
Preparations
To configure this integration Ongoing WMS will need a user key ID to the Tripletex API. This user key is generated by navigating to the profile of the user in Tripletex. Then click on the field "API access" (which might be hidden below the "More" button). Choose application called "OngoingWarehouse" and give the key a name. Press the button "New key" to generate a new key. The key that will be created is the one that Ongoing WMS needs to set up the integration.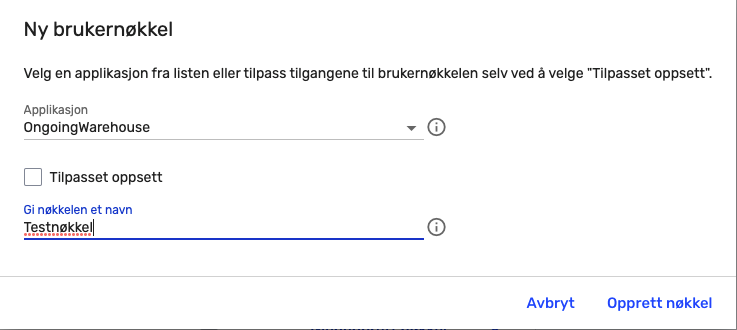 After you have a user key ID, your contact person at Ongoing Warehouse can help you set up the integration.