How to select printers for your warehouse
Table of contents
Introduction
This article is a guide for selecting printer hardware for your warehouse and contains some examples of devices that has been used by us or our customers. There are other options that will work just as good as those provided in this article.
The article's focus is on label printers, but suggestions for regular A4 printers are also given. For scanning hardware, see our scanning hardware guide.
When selecting label printer hardware, you should consider where the device will be placed. There are desktop printers to be kept at fixed locations, while mobile printers are preferred if the device needs to be carried around. Different devices also provide different thermal printing methods. Which type of method to choose depends on your requirements of the labels to be printed.
We recommend that you buy and try one or a few units before doing a larger purchase, to make sure the hardware suits your needs.
Ongoing Warehouse does not sell or provide any hardware.
Label printers
There are many different options of label printers, both mobile and desktop printers, using different thermal printing methods and printing labels in different sizes. The named brands and models are devices we, or our customers, have tested. There might be others which are just as suitable.
With Ongoing Printer Service, you can automatically print labels when an order has been picked. Read more about the Ongoing Printer Service here.
This video shows how you can use the Ongoing Printer Service with a label printer.
Thermal printing methods
Thermal label printers are ideal for barcode printing. They produce images of high quality and good edge definition, with exact bar widths. There are two thermal printing methods: direct thermal (DT) and thermal transfer (TT). Each technology can produce both 1D and 2D barcodes at the same speed and print resolution. Many of today's label printers are dual-mode printers, meaning that they can print either direct thermal or thermal transfer. However, there are reasons for choosing a simple direct thermal printer since they do not need color ribbons (also called transfer ribbons).
When selecting between direct thermal and thermal transfer printers, consider the following questions:
Do you need to print labels in colors other than black?
Do the labels need to last for a longer time?
Do you need to print barcodes with high density on a small, limited space?
Do you need to print barcodes on materials different than paper?
Will the labels be exposed to heat or sunlight?
If your answer to any of the above questions is yes, you should consider a thermal transfer printer rather than a direct thermal one.
Regarding the printer heads there are different possible resolutions, measured in dots per inch (dpi). The higher the dpi value, the more detailed label. The most common resolution is 203 dpi.
Label size
When selecting label printer, you should consider the size of the labels you are going to print. Regarding transport labels, consult your transporter what label sizes they prefer. A common size for label printing is 107x190 mm.
Ongoing WMS can rescale the printings if desired.
Mobile printers
A mobile printer is most suitable if you need the label printer to be carried around on a picking cart.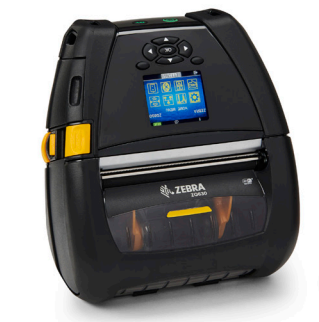 Examples of mobile label printers:
Desktop printers
Desktop label printers are usually larger devices which are better suited for being kept at fixed locations.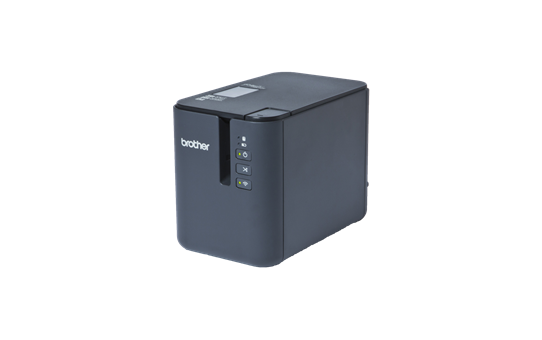 Examples of desktop label printers:
If you are using a device you would recommend, please let us know!
Regular A4 printers
For printing documents other than transport and location labels, like invoices and picking lists, a regular A4 printer can be used. You can use any printer of your choice, just make sure it is fast and configured not to fall asleep too quickly.
Resellers
Ongoing Warehouse does not sell any hardware. Hardware can be bought from numerous suppliers. If you know what you are looking for and do not need extensive industry specific consultancy; we recommend looking at general online retailers such as Dustin (or similar). If you however need more guidance and industry specific knowledge regarding your choice of hardware many of our customers are happy with the services of Applied Logistics.
---