Integrations using EDIFACT files
EDIFACT (Electronic Data Interchange For Administration, Commerce and Transport) is an international standard for electronic data interchange (EDI) developed by the United Nations Economic Commission for Europe (UNECE). It is a set of rules and standards that defines the structure and content of electronic messages used for the exchange of business data between different computer systems.
Third-party integration solutions
Integrations between Ongoing WMS and systems using EDIFACT files are sold and maintained by third parties. Ongoing does not sell or maintain any integration to systems using EDIFACT files.
Dialect Skövde
Dialect Skövde has experience with developing integrations between the Onoing WMS and systems which use EDIFACT files. Dialect Skövde offer solutions within IT, telephony and vehicle solutions and ensure that everything works together. Please visit their website for additional information about their services.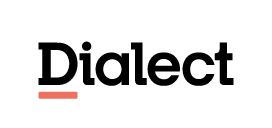 Preparations
The integrator will require access to Ongoing WMS' API before they can set up the integration. Please see this guide on how to give someone API access to your Ongoing WMS.