Scanning with an Android phone
It is possible to use the scanning module with an ordinary Android phone, if you don't have proper warehouse scanners available.
Step 1
Download an app for scanner keyboard, in this example we are using Ucom Free Barcode Scanner.
Step 2
Follow the settings in the app to make it your default keyboard.
Step 3
Go to the keyboard settings from the keyboard. Click on to any text field to activate the keyboard.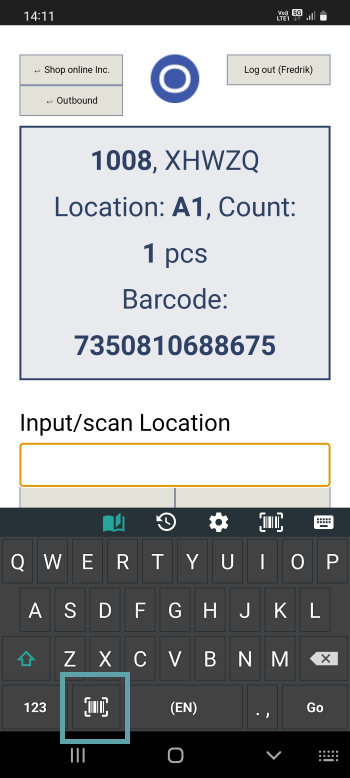 Step 4
Slim the numeric keyboard.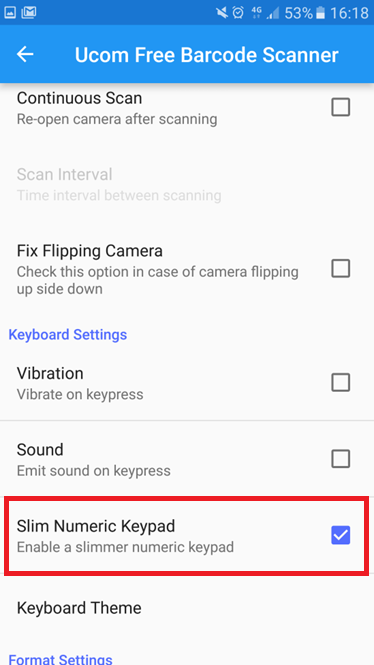 Step 5
Select a key as trigger for the scanning.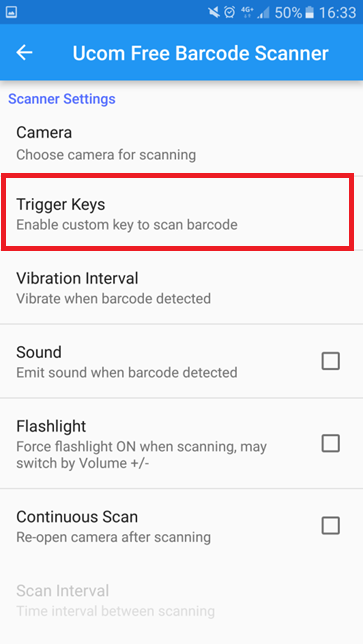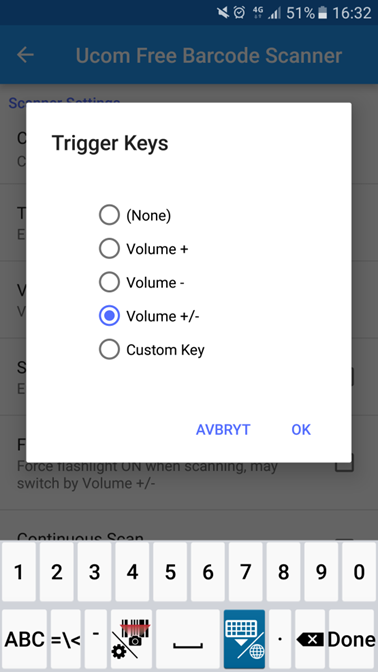 Step 6
Open the browser and go to your scanning login page. If you don't know the address to the scanning login page, see this guide. We recommend using Chrome.
Save the login page on your home screen (Options ⇒ Save on home screen).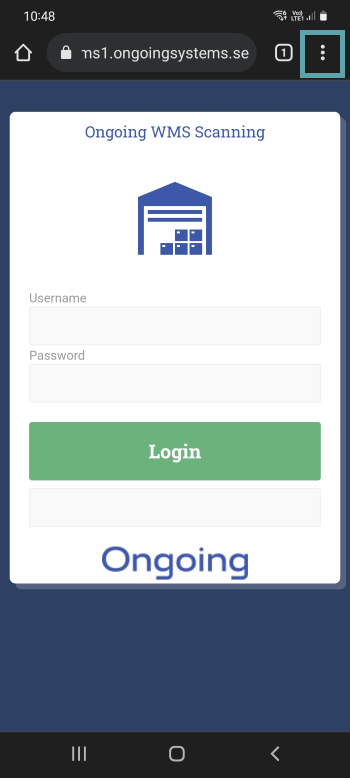 Step 7
Click on the icon on the home screen to start the scanning.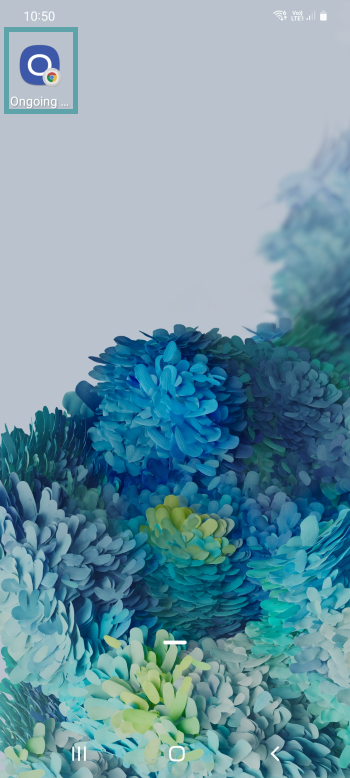 Step 8
Log in and select the scanning process you want to use.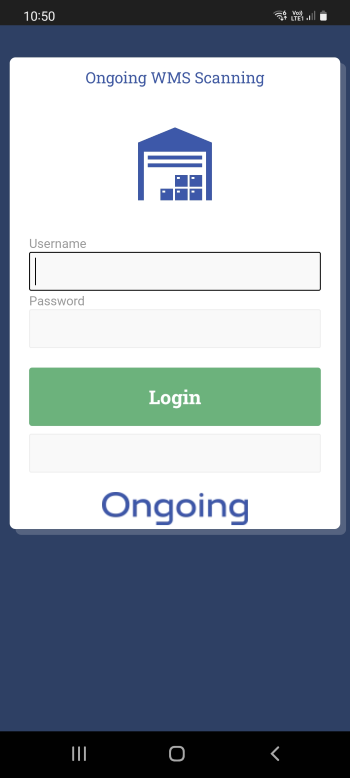 Step 9
Use the selected short key to start scanning or tap the text fields if you want to type in manually. When you have scanned a barcode the page will reload shortly afterwards.
Notes
If sound does not play when scanning it may not be enabled by default on your device. In Chrome, point your browser to chrome://flags/#autoplay-policy and choose "No user gesture is required".